Gardens
   Annual Vegetable Gardens
   Culinary/Medicinal Herb Gardens
   Native Perennial Gardens (Prairie to Woodlands)
   Pollinator Gardens
   Rainwater Gardens
   Fruit Trees/Shrubs and Food Forests
   Native Trees/Shrubs for Naturescaping
   Community Allotment Gardens
   Hands-on School Vegetable Gardens
Naturalized Outdoor Classrooms for Schools
   ... and a mix of any above!
Labour
   Digging new gardens (sod removal)
   Soil tests and amendments
   Spreading compost, 4-way mix, wood mulch, etc.
   Planting seeds and starts
   Planting new shrubs and trees
   Transplanting your existing perennials
   Pruning and shaping shrubs
   Deadheading flowers and harvesting herbs/veggies
   Using salvaged cardboard as weed barrier
   Many infrastructure projects (see right)
   Public workshops and private mentorship
   ... and more
Infrastructure
   Raised beds (wood, stone/brick, metal)
   Edging with wood beams or stone/brick
   Compost bins (salvaged pallet wood)
   Patios & Pathways (natural stone, reclaimed brick)
   Trellises, bean pyramids, strawberry crates, etc.
   Arbors & Pergolas
   Large logs (stepping/seating)
   Rocky swales for rainwater infiltration
   Soaker hose systems on timer
   Rain Barrels & Stands
   Bird feeders and bird baths
   ... and more
Project

Galleries

We have completed a wide array of projects, but our web gallery is still under construction.

About

Urban Eatin'

Urban Eatin' Landscapes is a small group of gardeners committed to using organic and holistic techniques to build and maintain vegetable, herb and native perennial gardens for Winnipeg's private and public spaces. We believe that your home and your community should provide you with shelter and sustenance. So we offer to help make your outdoor space a place of beauty, food, and comfort by enabling people to grow their own vegetables, fruits, herbs and edible garden spaces through consultations, design, workshops and hands-on learning. We also build garden accessories out of reclaimed wood, including compost bins, raised beds, trellises and more.

We are available for consultations to help you plan your urban garden to assure maximum production and to minimize maintenance. Together we will tailor the garden to suit your desires. You may then choose to have us come and implement the plan, collecting the seedlings, procuring the seeds, and installing your dream garden in your yard using low-impact landscaping techniques. Through the season you may find it helpful for us to return to help with the work load and offer suggestions to make your gardening experience uplifting and educational. You may not have time to tend your garden at all. In which case we could tend it for you, coming weekly to irrigate and weed. As a matter of fact, we could be your own personal farmers -- planting, weeding, harvesting, and leaving the eating to you and your family.
Love the work they did on my front yard this past week. It looks great, they were able to complete an additional, last minute task, and it still came in under my budget! Thrilled isn't a strong enough word!
It's very rewarding for the children to learn about food sustainability, and the hands-on component was very engaging for the students. At recess we often see the students nibbling on the herbs trying and tasting each of them.
Brad Corbett
Grosvenor Elementary School
We have been so pleased with all of the creative ideas that Mark and Naomi have brought to enhance our school garden, as well as their wonderful enthusiasm in their education to all of us. From their expertise on use of space and successful weed control to sharing their knowledge of planting and growing vegetables, herbs, and plants in general – we have enjoyed every minute… even the weeding!
Kristen
F.W. Gilbert School in Pinawa
Fantastic group with extensive knowledge, love their energy!
Thank-you so much for my garden. I am really looking forward to Spring. I can't wait. I used to be a huge gardener in B.C. (with a greenhouse and everything!) but everything was so different here that I tried the first couple of years and became discouraged. I love this Co-op!!!!
Landscaping

Collaborators

We have worked and partnered with numerous amazing local organizations, including but not limited to...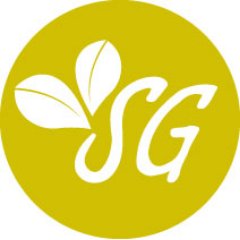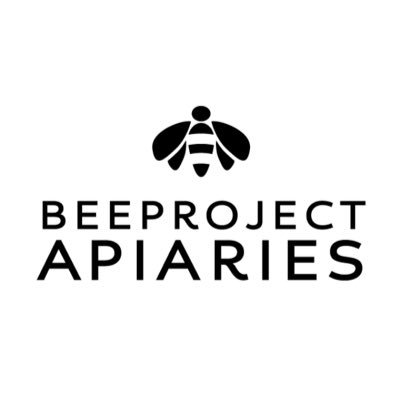 Latest

Posts More Posts
Like any living thing, a business has a life cycle and Urban Eatin' Landscapes has reached a new stage in its life...
Read Post
Position: Student Shop Worker Urban Eatin' Landscapes (Job Posted May 2017) View PDF of Job Posting Urban Eatin'...
Read Post
Position: Gardener / Landscaper Urban Eatin' Landscapes (Job Posted February 2017) Download PDF of Job Posting Urban...
Read Post
Thanks so much to Kaye Grant, who helped us out through CEDnet's SPARK match program. We were fortunate to share...
Read Post
​What does it take to transform an old, unused basketball court into a beautiful outdoor classroom? Brookland's...
Read Post
Greetings, seasoned and aspiring gardeners, nature-lovers and ecologically minded urban residents! The summer is well...
Read Post